Find out what we are all about
Latest News
'Come Back at Two is a book by Sheelagh Warren. It was first published in December 1993. 'This is Sheelagh's story written with humour, gentleness and patience , describing the […]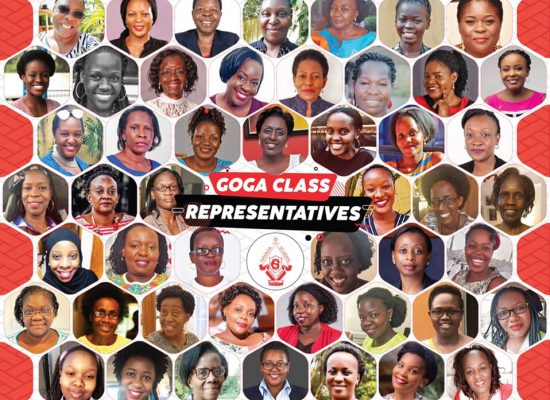 Meet the middle women who connect the Old Girls to the Executive Committee. The Class year Representatives represent each year of the seven decades since Gayaza High School was started.
Happy New Year 2021! We wish you Health and Happiness; Wealth and Wisdom; Peace and Prosperity; Love and laughter; May it be a year of infinite Success.
See all our news
You are welcome to join us and work with us
About Us
Gayaza Old Girls Association (GOGA) was established many years back with the objective of bringing together almunae of Gayaza High School, keep them informed about the affairs at the School and promote their participation in various activities that develop the School. The Association acts as a pressure group to safeguard the interests and standards of the School. GOGA generates resources that will contribute to the development and improvement of the school facilities and the advancement of the Girl child.
GOGA Fundraising Concert Oct.2019