Stories from Old Girls and Stakeholders.
Impeccable, Resilient & Resourceful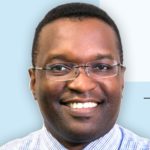 Not only am I married to a Gayaza Girl, I was raised with them. Gayaza Girls are impeccable, resilient and resourceful all the time. Whether it be work or stressors from motherhood, Gayaza Girls never buckle under pressure and have an amazing ability to bounce back after setbacks! Gayaza Girls  NEVER GIVE UP!.
Moses Wavamunno
Consultant Nephrologist
Western Sydney LHD Blacktown Hospital NSW
Australia