Gayaza Day Celebrations 20th July 2019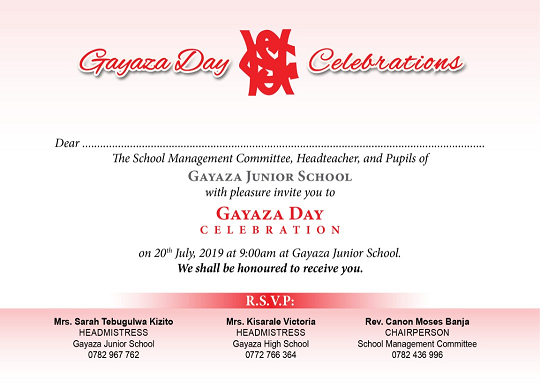 Venue
Gayaza Junior School
Gayaza Day is the Annual Day of Gayaza High Schòol and Gayaza Junior School.
It is hosted alternatively year after year in both schools.
The objectives of the day are :
1. Mobilising and rekindling ownership of school by old students.
2. Bringing all the stakeholders of the school together.
3. Schools exhibiting to all stakeholders development achievements reached by the school.
4. Lastly it is a day to impress to everyone what Gayaza is.
That is what Gayaza Day is about.
This year,  Gayaza Junior School is hosting.
The main event will be the launch of GOGA Gayaza Junior School Chapter.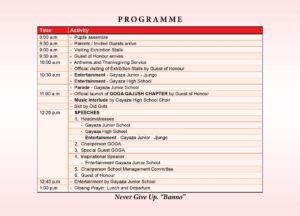 Come and join us.
Let us know you are coming by registering below.
It is Free.